You might be wandering the android apps to delete when you feel the need for it or when the necessity comes up. Google recently removed some apps for android on play store with a total number of downloads greater than 8 million from the Play store.  Some of the apps are HiddAd apps, which are the type of apps that will hide their icon after installation and afterward, create a shortcut on Home Screen.  If you launch the Apps via the shortcuts, the apps will display screen ads on your screen if your internet connection is on. These lead to data charges that you didn't plan. If you have some applications like these types or you are looking for android applications to delete, check the list below;
The android apps to delete are:
According to Mirror
Flash On Calls & Messages
Read QR Code
Imagine Magic
Generate Elves
Savexpense
QR Artifact
Find Your Phone: Whistle
Scavenger – speed guard
Auto Cut Out Pro
Background Cut Out
Photo Background
ImageProcessing
Background Cut Out New
Auto Cut Out
See also: How to save the phone battery and keep the phone battery healthy  | Xiaomi Redmi Note 9S
More Android apps to delete include;
According to LifeHacker
Smart Gallery
Saveinsta Uranium
Mini Lite for Facebook
Free FM Radio Online
Free Video Download
Water Drink reminder
Smart Notes for you
Du Recorder
Tank Classic
Heroes Jump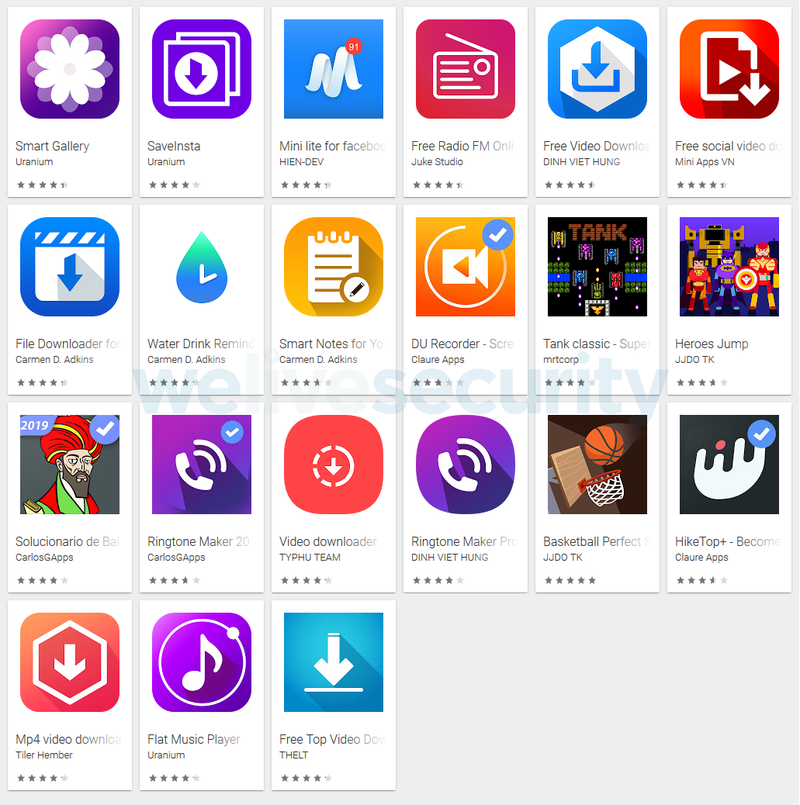 What other Android apps can I delete?
If you are still asking "what android apps can I delete?" or you are still looking for app to delete on android, you may consider deleting any application you don't really use. Any application that seems to drain your battery, use most of your RAM or wastes a lot data may also be deleted. You can check your battery, RAM or data usage statistics to know which app is using most of these things in your device. When you find the application, go ahead and delete them.